Whoa!
I logged on to SL today and sitting in my inventory was a HUGE surprise. A big, spinny, shiny surprise!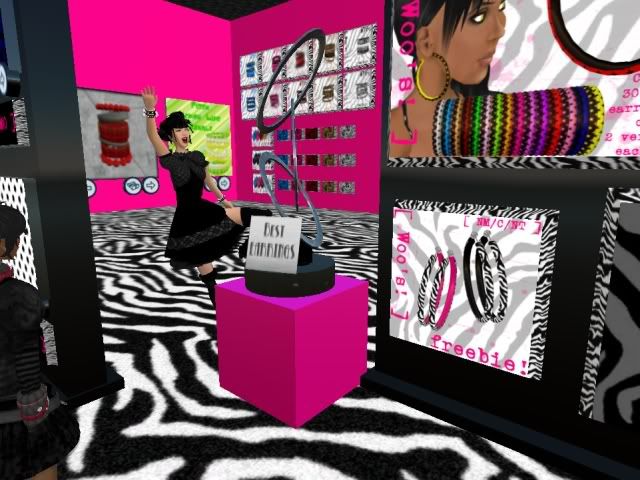 (That's
Anars
watchin me freak out!)
I received a notecard from Adia Clary along with it, saying that my freebie earrings were the best in the Jewelery Expo...which makes me all faint and need to sit down! The best bit is that shiny trophy. I never saw that coming!
Here's the
post
with the rest of the winners.
I keep seeing my freebie bangles cropping up in different posts on different blogs and I am so happy other people like em enough to share with the rest of the world.
Thanks everyone!