Send Me Your Ketchup & Mustard!
I ran into a couple of cute friends of mine today, while I was looking for a shop. Just off the corner of my screen I saw Yuuki Kurosawa and Sayuri Cremorne (who own
Sugarcube
and write a
super kawaii blog
) hanging out in the cutest costumes I've seen ever that happened to be from Fashionably Dead.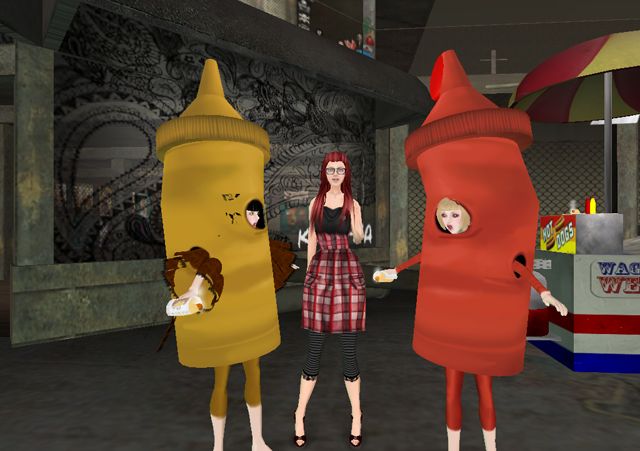 Since
Pumajie
introduced us and we hung out at the Mischief Bazaar, I have grown quite fond of the two. And thankfully we can understand each other well, despite the fact they speak mostly only Japanese and I speak poor english at best, which is pretty lame as it's all I know besides how to blubber like an idjit at people!
We traded some new items (I seriously love tradesies), I giving them the new colours of my Poncho de Pouf, and I got their new yet to be released dress set called Send Me Your Sun. Which rocks. I love the name and it comes in THREE colours of plaid. And they're bright!
Prepare to rock!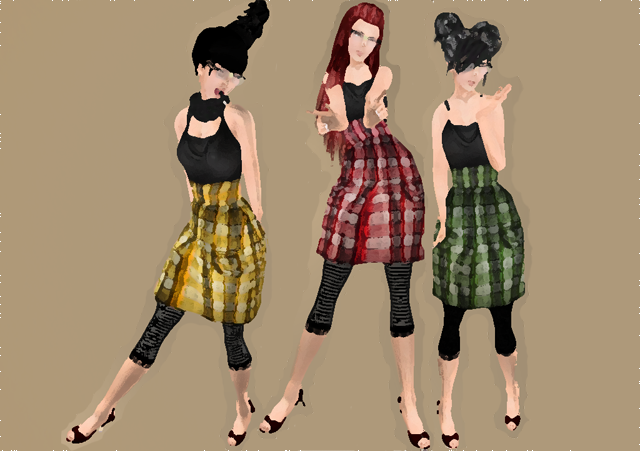 Crappy photoshopping for the win! (It's 6am...I'm allowed!)
I really love this new outfit...it's 100% cute! All the options included are awesome..makes a mix and matcher like me happy, though I don't think I'll be splitting up this trio anytime soon!
Thanks Sayuri! Thanks Yuuki! <3